An Introduction to Granite Setts Direct
Welcome to Granite Setts Direct, we are a family business situated in the small town of Broughton in Furness in the South Lakes area of Cumbria. Operating from our own well equipped premises we are able to facilitate small and sizeable projects for both private and commercial customers. Our product knowledge and experience of working with the stone on a daily basis enables us to give help and advice based on genuine practical experience.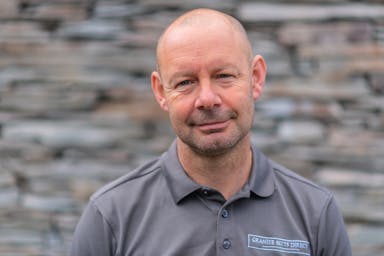 Michael Fish
Michael has considerable experience in hard landscaping and garden design. Having worked with granite setts and cobblestones on a variety of projects for over twenty years, including courtyards, driveways and by incorporating the setts into garden designs, he is well placed to offer advice on all aspects of the work. Michael will always try to bring his enthusiasm to any request and try to accommodate the customers needs with attention to detail. He prides himself on always being available and responding with efficiency.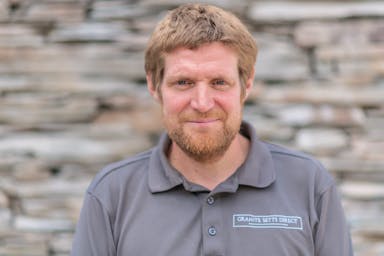 Iain Douglas
Iain joined Granite Setts Direct full time having worked with Michael on some of the more challenging landscaping projects and has proven to be an invaluable member of the team. Friendly and easy to talk to, Iain is a natural problem solver with a positive outlook combined with extensive practical knowledge.
Together they have a wealth of practical experience combined with a passion for the products, and are always available to offer help if needed.
Granite Setts Direct Yard
We operate from the small town called Broughton in Furness in the South Lakes.
We keep a large quantity of granite setts and landscaping materials which we ship to customers throughout the UK. A working yard where we process the material with our own cropping and tumbling facilities.
To learn more about these processes and see the machinery in action you can view our cropping and tumbling page.
Cropping & Tumbling
View Our Range Of Granite Setts
Visit our shop to see our full range of setts, pricing and coverage rates.