Welcoming Your Feedback
Here at Granite Setts Direct we're always trying to go the extra mile for our clients. Regardless of the size or nature of the project, whether your requirements run to ten cobbles or ten crates, we are genuine in our desire to help. We hope that the passion we have for the products we sell comes across to all the enquiries we receive.
We pride ourselves in offering honest, supportive and informative customer service, we welcome any feedback and are always available to listen to our clients suggestions.
Please see below the comments that we have received from some of our customers to date.
Some of our customers testimonials
Thank you so much for all your help & advice. Totally brilliant & faultless service from beginning to end & we managed fine with your additional tips & videos to help us! The granite setts have transformed the front drive & we are really pleased with the results. Your products & customer service are second to none. Highly recommended! Jacqui & Robert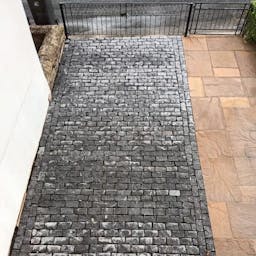 A big thank you to Michael and Ian at Granite Setts Direct, for all the help and advice I was given while doing my drive entrance project. The support given to me was second to none. They provide a wide range of setts at a very competitive price, and nothing is too much trouble. I will definitely use this company again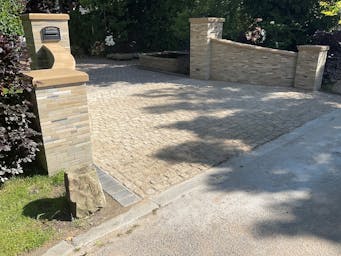 After finding the Granite Setts Direct website and as their premises turned out to be within an easy drive from my home I was able to meet there with Michael. There was no "sales patter" just huge enthusiasm and passion for for the setts and what could be achieved with the use of the various colours. Everything happened as promised, extremely helpful throughout and a delight to do business with.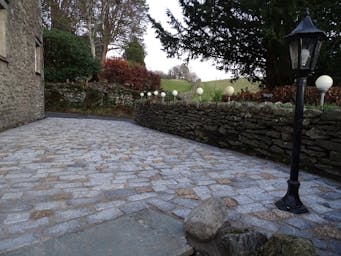 This is a great place to buy setts from. The product is good and the price seems fair but what makes it great is Michael - he's an unusual combination of calm and laid-back but super-efficient. He organised a forklift-assisted delivery for us in the first instance and then a very rapid delivery of extra setts when we found we were running short and about to lose the guys laying them. He makes it all seem effortless and is very reassuring to do business with.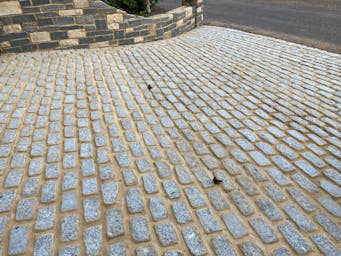 I have just completed a 27m² ramp into my garage with granite cobbles purchased from Granite Setts Direct. I am extremely pleased with the product and the final results.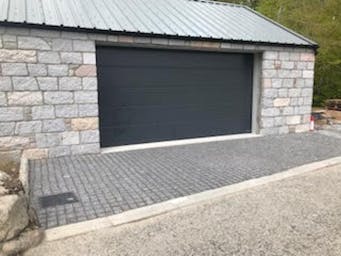 Granite Setts Direct provide stunning granite setts and amazing service. Michael has been great in advising for our driveway and garden. From the very start samples and quotes were sent promptly.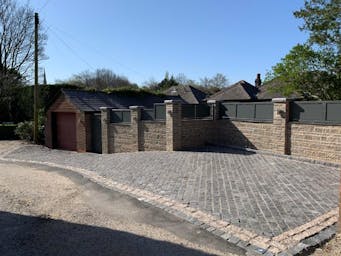 I really enjoyed using the Granite Setts Direct, the website was easy to navigate and the staff were a pleasure to deal with throughout the whole process.
I would just like to say how pleased I was with all aspects of the purchase from the price & delivery to the recommendations on my requirements as you can see the product looks great & we are overall very pleased with the results.
View Our Range of Granite Setts
Visit our shop to see our full range of setts, pricing and coverage rates.