We work with, process & sell Granite Setts
Granite Setts Direct, UK suppliers of granite setts, cobble setts and a range of landscaping materials.
A family business with a background in construction and landscape design, we work with the cobblestones on a daily basis meaning that we are uniquely positioned to offer the best service and best quality granite products available. We provide a friendly, fast and efficient service throughout the UK.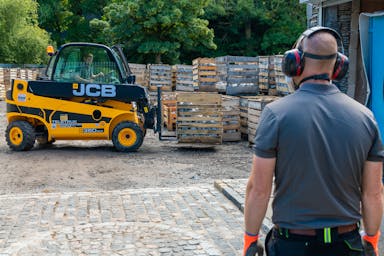 Granite Setts & Cobble Stones
Granite is a versatile material and can be found all over the world. They have an enduring quality and offer a variety of applications from paths, to driveways, to roads, from cottage courtyard settings to larger communal municipal areas.
Here at Granite Setts Direct we aim to provide you with a service that allows you to purchase our granite products in both large and small quantities.
Regardless of nature of your project we are here to help by catering for the private domestic customer and the wholesale commercial market.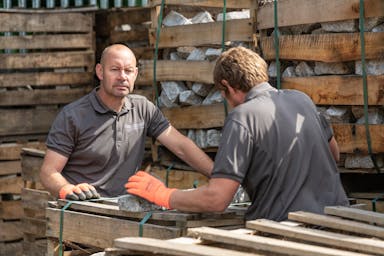 About Granite Setts Direct
Find out about Granite Setts Direct, the yard and the people that you'll speak to. We work with the setts every day and are always happy to chat to customers about their projects and to offer help and advice where needed.
Read more About Us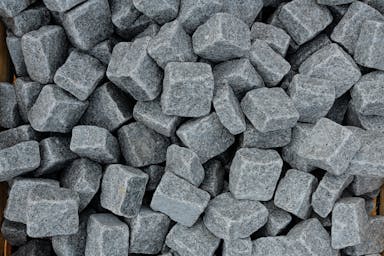 Our Granite Products
Great care has been taken to select a range of materials compatible with the British weather conditions. As we know, occasionally it rains. All granite cobbles are not the same, lesser quality cobbles will erode and discolour over time.
We have carefully selected our suppliers and chosen our cobbles with these issues in mind. The quality of the product is the most important factor to us.
View Products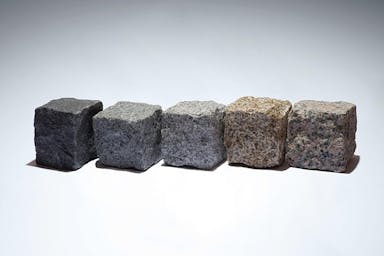 Current Promotions
We currently have some products that are on sale at a discounted price.
View Offers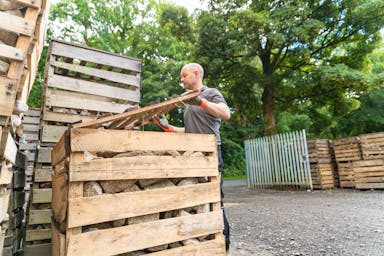 Cobbles By Crate, Half Crate or Unit
Our granite setts will be delivered to you in well constructed solid wooden full or half crates weighing 1 or ½ a tonne respectively, or by the unit bagged and strapped to a pallet.
The coverage of which will vary based upon the dimensions of the selected cobble.
Although we can offer a variety of options, standard delivery is two to three working days.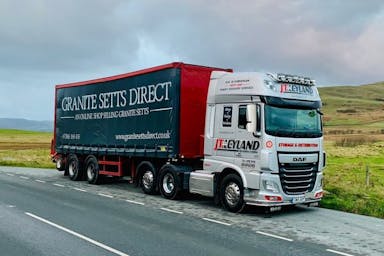 Delivery Throughout the UK
With our contacts in the haulage industry we are able to deliver your granite setts throughout the UK at very competitive prices, tailoring our service to accommodate your requirements.
Private & Commercial Customers
We can deliver at short notice to both private and commercial customers whether supplying smaller crates containing individual units, or larger forklift supported artics.
Delivery Information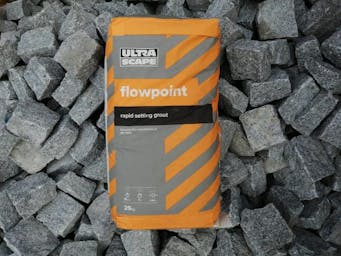 What Our Customers Say
Thank you so much for all your help & advice. Totally brilliant & faultless service from beginning to end & we managed fine with your additional tips & videos to help us! The granite setts have transformed the front drive & we are really pleased with the results. Your products & customer service are second to none. Highly recommended! Jacqui & Robert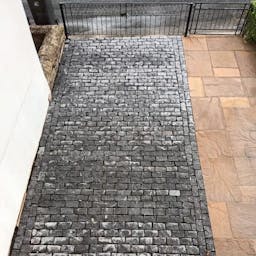 A big thank you to Michael and Ian at Granite Setts Direct, for all the help and advice I was given while doing my drive entrance project. The support given to me was second to none. They provide a wide range of setts at a very competitive price, and nothing is too much trouble. I will definitely use this company again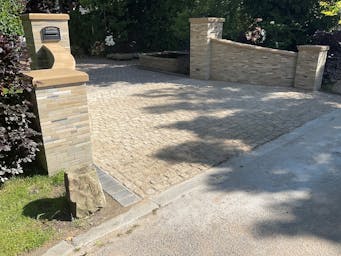 After finding the Granite Setts Direct website and as their premises turned out to be within an easy drive from my home I was able to meet there with Michael. There was no "sales patter" just huge enthusiasm and passion for for the setts and what could be achieved with the use of the various colours. Everything happened as promised, extremely helpful throughout and a delight to do business with.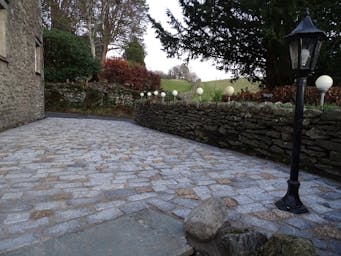 This is a great place to buy setts from. The product is good and the price seems fair but what makes it great is Michael - he's an unusual combination of calm and laid-back but super-efficient. He organised a forklift-assisted delivery for us in the first instance and then a very rapid delivery of extra setts when we found we were running short and about to lose the guys laying them. He makes it all seem effortless and is very reassuring to do business with.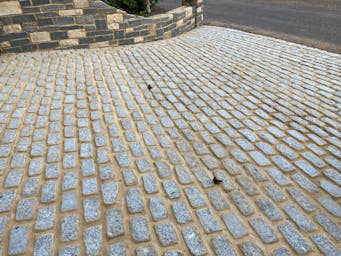 Granite Setts Direct provide stunning granite setts and amazing service. Michael has been great in advising for our driveway and garden. From the very start samples and quotes were sent promptly.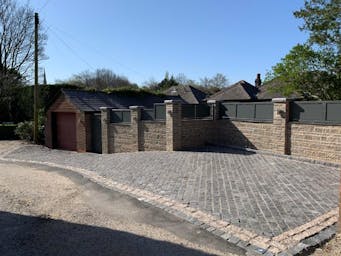 I have just completed a 27m² ramp into my garage with granite cobbles purchased from Granite Setts Direct. I am extremely pleased with the product and the final results.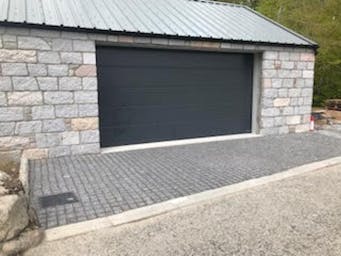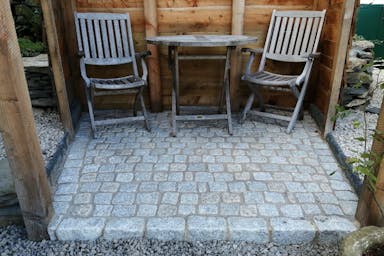 Granite Applications
This durable, authentic product is equally at home in both a contemporary or traditional design. Commonly found in hard standing areas or incorporated alongside other forms of paving or aggregates
Granite Applications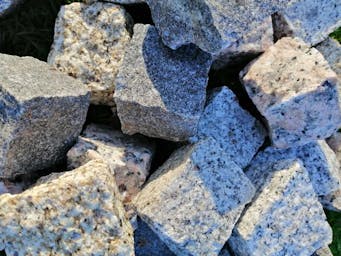 Quality Stone
The stone is very strong and can be difficult to work, this can account for tolerances in sizes, more information on how this can affect the coverage and quantities can be found in our frequently asked questions. Beware of lesser quality products from outside of Europe that may not offer the same technical specifications.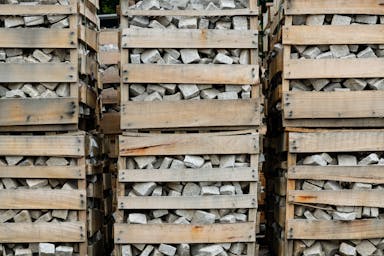 Browse Our Range Of Granite Setts
Visit our online granite setts shop to view our full range of colours and sizes, along with paving grouts to help you complete your project.
Buy Granite Setts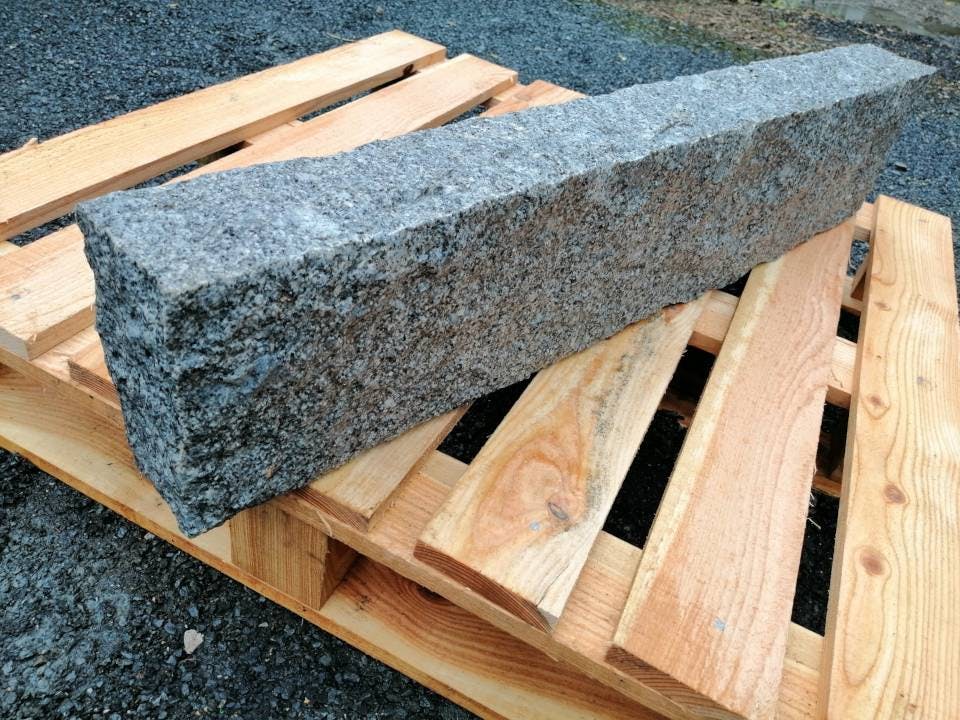 We have recently recieved a large quantity of large granite kerb stones measuring 1000x200x100mm. These kerbs can be sold individually, or by the pallet.
View Our New Kerb Stones